This 3 in 1 grill is a versatile helper in the kitchen. The three removable plates for Belgian waffles, hot sandwiches and grilling are easy to switch between when the family is hungry for different things. Whether you want to enjoy waffles with fresh berries, grill crispy bacon for breakfast or make hot sandwiches with classic cheese and ham filling, no challenge is too big for Russell Hobbs 3 in 1 grill. Even if your grill has been flooded with melted cheese or if there was a little too much batter for your waffles, the smart non-stick surface will ensure that the cleaning goes in no time.
Either you wipe clean with a cloth after each use or you put the plates in the dishwasher and spend your time on something more important, like inventing new exciting recipes!
This sandwich grill is designed to take up as little space as possible, it is not only compact but you can also set it vertically when you are not using it.
Specifications:
Removable plates for: Sandwiches, grilling or Belgian waffles.
750 watts.
Extra deep sandwich compartments.
Non-stick plates for easy cleaning.
Can be stored vertically for smart storage.
Rubber feet for extra stability.
Prepares 2 portions.
Indicator lights for "On" and "Done".
Lockable handle.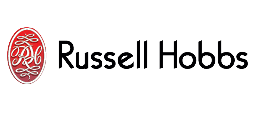 Siden lanceringen af deres første produkt i 1952 har Russell Hobbs leveret køkkenapparater til millioner af hjem rundt om i verden. Ved at udvikle innovative produkter har de holdt sig til deres kulturarv og værdier, når det gælder om at gøre deres liv i hjemmet og køkken lettere.
Gå til varemærket