Are you looking for a kettle that is fast and saves time? Let's introduce Russell Hobbs Velocity Kettle, a 2400W kettle that boils 1 cup of water in under 47 seconds. With its exterior in brushed stainless steel and with polished details, this kettle is not only a stylish detail in the kitchen but also speeds up the daily processes.
Velocity Kettle complements all kitchens with their exterior in brushed stainless steel and polished details. With a sleek design and professional performance, you can count on everything with this premium kettle.
Specifications:
Russell Hobbs fastest kettle.
Boils a cup for 45 seconds.
Innovative pouring spout.
Brushed stainless steel with polished accents.
Blue lighting during use.
Marking for 1,2 and 3 cups.
Push button to open the lid.
1.7l capacity.
Water level indicator.
360 ° C base.
Integrated cord storage.
2400W.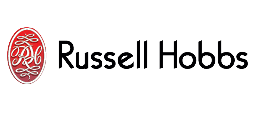 Siden lanceringen af deres første produkt i 1952 har Russell Hobbs leveret køkkenapparater til millioner af hjem rundt om i verden. Ved at udvikle innovative produkter har de holdt sig til deres kulturarv og værdier, når det gælder om at gøre deres liv i hjemmet og køkken lettere.
Gå til varemærket