The Desire Matte Black 3 in 1 Hand Blender is the perfect solution for those of you out there that love cooking but currently have to swap between endless appliances. Saving you both storage space and time on switching between appliances you can now be blending, chopping, whisking or mixing, all with one versatile appliance.
Combining a sophisticated and premium matte black, the Desire 3 in 1 Hand Blender is as spectacular in performance as it is in appearance. You can be making dips for your dinner party one minute and finely chopping up ingredients to sneak into your little one's lasagna the next. With a stunning appearance and an extraordinary performance, this hand mixer is an appliance you'll truly desire.
500W.
Choice of 2 speeds and pulse setting.
Includes 700ml capacity beaker, 500ml capacity chopping bowl, whisk attachment and stainless-steel blending leg.
Dishwasher safe parts.
Up to 12,000 RPM.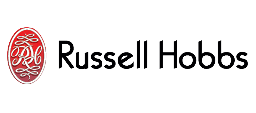 Russel Hobbs has since the launch of its first product in 1952 supplied millions of homes around the world with kitchen appliances. By developing innovative products, they have stuck to their cultural heritage and values when it comes to making life in the home and kitchen easier.
View all products from this brand