Give your table a nice Nordic look with some ceramic. Rustic is a beautiful soup plate from House Doctor. The plate is made of ceramic with a nice, rustic finish. The raw glaze is kept in blue and grey tones, which adds warmth and a personal expression to your table. As the plate is handmade of ceramic, you may find variations in the design. The product is both dishwasher and microwave safe.
Specifications:
Material: Stonewear.
Color: Blue/gray.
H: 5 cm, dia: 25 cm.
Dishwasher and microwave safe.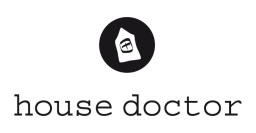 The Danish family business House Doctor was started in 2001 by the creative siblings Rikke Juhl Jensen, Gitte Juhl Capel, and Klaus Juhl Pedersen. In the assortment, you will find products that make your home elegant, inspiring and personal.
View all products from this brand