This food processor is versatile and can handle a large number of different recipes. You can cut, grate, mix, shred, slice, whisk and mix ingredients in a single device to exactly the consistency you need. With 2 speed settings, a vibration function, cutting blade in stainless steel.
The food processor has a large 2.5 liter bowl and a 1.5 L usable capacity and it also comes with a plastic blender jug ​​that has a capacity of 1.5 L. All loose parts are machine washable.
Specifications:
600W.
2.5L bowl with 1.5L usable capacity Included: Stainless steel blades, cutting blades for slicing and shredding, dough kneaders and cutting blades for pureing.
Also included: 1.5L carafe in plastic.
2 speeds plus vibration settings.
Double safety cover included with the bowl.
Cord storage.
Non-slip feet for stability.
Bowl and accessories are dishwasher safe.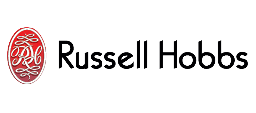 Russel Hobbs has since the launch of its first product in 1952 supplied millions of homes around the world with kitchen appliances. By developing innovative products, they have stuck to their cultural heritage and values when it comes to making life in the home and kitchen easier.
View all products from this brand