Are you in a hurry to work or to the gym? Then Mix and Go Steel is the perfect product for you. It is a mixer with two portable bottles and lids that quickly allows you to mix a delicious and nutritious smoothie that you can easily take with you.
The compact bottles at Mix and Go hold 600 ml and are easy to clean and thanks to their knives for crushing ice, you get a drink that stays cold longer.
All you have to do is mix and take it with you to be able to enjoy your smoothie even when you are on the go.
Specifications:
Stainless steel base for easy cleaning.
2 600ml bottles and lids included.
Blades for crushing ice.
BPA-free.
Anti-slip feet.
300 W.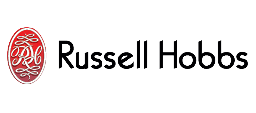 Russel Hobbs has since the launch of its first product in 1952 supplied millions of homes around the world with kitchen appliances. By developing innovative products, they have stuck to their cultural heritage and values when it comes to making life in the home and kitchen easier.
View all products from this brand