Let this mortar from House Doctor decorate the kitchen table and use it as an excellent kitchen tool to make your own delicious spice mixes. The mortar is called Kulti and comes with an associated pestle in the same color and style. The sculptural shape gives a cool expression that plays nicely with the gray and brown shades. The robust, decorative material provides a beautiful and useful design that will be a nice complement to the kitchen.
Specifications:
Material: Marble.
Dimensions: 12x14 cm.
Finish and color may vary. Hand washes.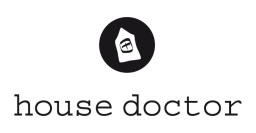 The Danish family business House Doctor was started in 2001 by the creative siblings Rikke Juhl Jensen, Gitte Juhl Capel, and Klaus Juhl Pedersen. In the assortment, you will find products that make your home elegant, inspiring and personal.
View all products from this brand