Are you looking for a kettle that is fast and saves time? Let's introduce Russell Hobbs Velocity Kettle, a 2400W kettle that boils 1 cup of water in under 47 seconds. With its exterior in brushed stainless steel and with polished details, this kettle is not only a stylish detail in the kitchen but also speeds up the daily processes.
Velocity Kettle complements all kitchens with their exterior in brushed stainless steel and polished details. With a sleek design and professional performance, you can count on everything with this premium kettle.
Specifications:
Russell Hobbs fastest kettle.
Boils a cup for 45 seconds.
Innovative pouring spout.
Brushed stainless steel with polished accents.
Blue lighting during use.
Marking for 1,2 and 3 cups.
Push button to open the lid.
1.7l capacity.
Water level indicator.
360 ° C base.
Integrated cord storage.
2400W.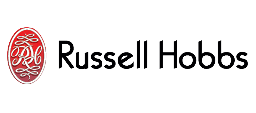 Russel Hobbs has since the launch of its first product in 1952 supplied millions of homes around the world with kitchen appliances. By developing innovative products, they have stuck to their cultural heritage and values when it comes to making life in the home and kitchen easier.
View all products from this brand