You can never have enough candle holders in the home! They spread a cosy and wonderful atmosphere in the room, while also adding a touch of warmth. Cirque from House Doctor is a beautiful and decorative candle holder with stunning, round shapes.
The candle holder has enough space for two candles and a tea light at the same time, which gives this unique candle holder the ability to create a cosy atmosphere in your home. Cirque is black and suits candles with a diameter of 2 cm.
Size: H30 cm.
Material: Iron.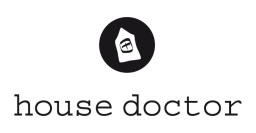 The Danish family business House Doctor was started in 2001 by the creative siblings Rikke Juhl Jensen, Gitte Juhl Capel, and Klaus Juhl Pedersen. In the assortment, you will find products that make your home elegant, inspiring and personal.
View all products from this brand