Campsite, job site or even in the RV - the iconic style and rugged durability of this bottle means it's made to go anywhere. The double-wall vacuum insulation keeps all your drinks at the ideal temperature and the twist-and-pour stopper allows for a smoother pour. The collapsible handle is made for easy grab-and-go and the insulated lid doubles as a cup for drinking.
Specifications:
Weight: 1.5 qt.
Dimensions: 4.7L x 3.9W x 14.1H in.
18/8 stainless steel, BPA-free.
Double-wall vacuum insulation.
Leakproof + packable.
Insulated lid doubles as cup.
Dishwasher safe.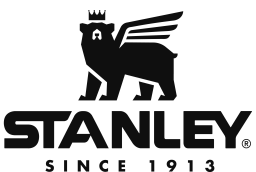 Stanley was founded in 1913 by William Stanley Jr, the inventor of the first thermos made from steel with vacuum insulation. Since then, the thermos has developed from concept to icon, and are nowadays a given companion during workdays, hikes and outdoor life.
View all products from this brand