An efficient and reliable sander for sanding/ polishing wood, metal, plastic and paint on both flat and uneven surfaces. Ideal for sanding surfaces to be painted as the movement reduces the risk of abrasive marks.
Variable speed to be able to adapt to the material to be sanded.
Dust collection bag.
Velcro on paper, easier replacement and more efficient sanding.
Powerful 480 W engine for faster sanding even on larger surfaces.
Sandpaper (40, 120, 240 grains).
2-year warranty.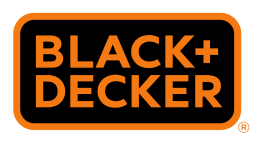 Black+Decker is the world's largest producer of electric- and garden tools. In their assortment, you can find a range of quality products such as drills, sanders, and screwdrivers.
View all products from this brand