Ruggedly lightweight, leakproof and boasting more than twice the foam insulation of a typical cooler, this Adventure is ideal for tailgates, fishing trips and even all-day festival festivities. It's roomy enough to hold 21 cans of your favorite brew or soda and can keep ice frozen for over a day. There's even an adjustable bungee system for securing your favorite Stanley bottle to the lid.
Specifications:
Weight: 6.6 lb.
Dimensions: 16.73L x 12.8W x 11.22H in.
Double-wall foam.
Leak-resistant gasket .
Rugged latches + handle.
Adjustable bungee system.
Holds 21 cans.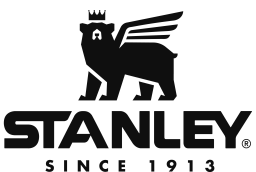 Stanley was founded in 1913 by William Stanley Jr, the inventor of the first thermos made from steel with vacuum insulation. Since then, the thermos has developed from concept to icon, and are nowadays a given companion during workdays, hikes and outdoor life.
View all products from this brand