Movies in the park. Spiked sunrises. Epic bike rides. Festivals. Mountain conquering. Bachelor parties. We could go on forever about the best places to break out this pocket-sized party starter! Includes one flask and four shot glasses (comes in a practical storage box with screw cap).
Stainless Steel.
BPA-free.
Volume glass: 59 ml.
Volume flask: 236 ml.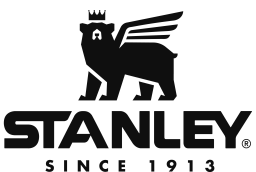 Stanley was founded in 1913 by William Stanley Jr, the inventor of the first thermos made from steel with vacuum insulation. Since then, the thermos has developed from concept to icon, and are nowadays a given companion during workdays, hikes and outdoor life.
View all products from this brand