With Russell Hobbs cordless iron with only one temperature, you have no excuse. The iron's technology has been designed to deliver an optimal temperature that allows you to iron all materials that are ironable. The iron is also cordless and gives you ease of use. With its fast charge of 6 seconds, you can iron at intervals of 5-10 seconds, which in ironing measured is quite a long time.
Specifications:
Cordless ironing.
Fast charging in 6 seconds.
2600W.
210g steam puff.
45g continuous steam.
350ml water tank.
Ceramic soleplate.
1.9 meter long cord.
Automatic shutdown.
Anti Drop function.
Anti-Lime function.
Self-cleaning.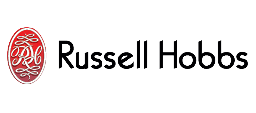 Russel Hobbs has since the launch of its first product in 1952 supplied millions of homes around the world with kitchen appliances. By developing innovative products, they have stuck to their cultural heritage and values when it comes to making life in the home and kitchen easier.
View all products from this brand