With this beautiful storage basket from House Doctor, you can create a calm atmoshere in your home as it will help you to eliminate uneccesary clutter. Mira, as the fine basket is called, measures 32 cm in width and 40 cm in height. The basket is made of hemp which makes it suitable for everything from dirty laundry in your bedroom to magazines in the living room. The warm, natural material also helps to add a lively and cosy touch to the home that will definitely impress anyone who sees it.
Specifications:
Material: Hemp.
Dimensions: 40x32 cm.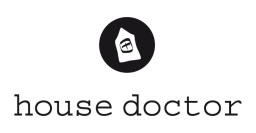 The Danish family business House Doctor was started in 2001 by the creative siblings Rikke Juhl Jensen, Gitte Juhl Capel, and Klaus Juhl Pedersen. In the assortment, you will find products that make your home elegant, inspiring and personal.
View all products from this brand