Mist from House Doctor gives off a soft and cosy light. The candle stand has a simple, round shape and is made of glass. Its surface has been treated and given a frosted look which elevates the design. This also gives the glass a raw sandpaper-like feel and make sure the light is soft and subtle. Mist is suitable both for tealights and smaller pillar candles. Place it in the windowsill with the larger version or on your coffee table along with vases and bowls for a personal atmosphere.
Specifications:
Material: Glass.
Dimensions: H 11,5, ø 9,5 cm.
Color: Light brown.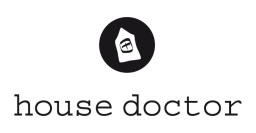 The Danish family business House Doctor was started in 2001 by the creative siblings Rikke Juhl Jensen, Gitte Juhl Capel, and Klaus Juhl Pedersen. In the assortment, you will find products that make your home elegant, inspiring and personal.
View all products from this brand