The lantern, Mandurai, from House Doctor is the perfect element, if you want to create creative and beautiful decorations for the dining table, entrance or windowsill.
Add a traditional square candle, plants or other decorative elements that match the season. Lanterns are perfect for small exhibitions due to the transparent sides.
Size: L25 x W25 x H46 cm.
Material: Glass, Iron.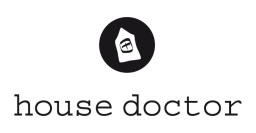 The Danish family business House Doctor was started in 2001 by the creative siblings Rikke Juhl Jensen, Gitte Juhl Capel, and Klaus Juhl Pedersen. In the assortment, you will find products that make your home elegant, inspiring and personal.
View all products from this brand