The stylish Venus coffee maker from Italian Bialetti makes it easy to prepare authentic Italian coffee at home. Made of high grade 18/10 stainless steel and also works on an induction hob. Handle made of durable plastic with non-slip surface for best grip. The environmentally friendly way to make coffee - the kettle is cleaned without detergent by rinsing all parts with water. The kettle should also not be washed in the machine, as this will damage it and change the taste of the coffee.
Specifications:
For 4 cups.
Works on induction hob.
Materials: 18/10 stainless steel, plastic.
Volume: 170 ml.
Hand wash only without detergent.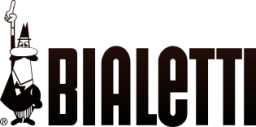 In a small village in Italy, Alfonso Bialetti opened a workshop for the manufacture of aluminum semi-finished products. The company quickly grew to become Alfonso Bialetti & Co. A foundry in Conchiglia: a workshop for the study, design and creation of finished, ready-to-sell products. That was the beginning of the classic coffee makers from Bialetti.
View all products from this brand