6-pack rechargeable battery operated tealights with LED technique creates atmosphere in every room in the house. The charge station is included and is easy to connect into the wall socket.
Light Source Color: Yellow
Width/length (cm): 15.00
Height (cm): 7.00
Depth (cm): 9.50
Light Source Type: LED
Cap/Socket: Non-replacable
Battery Info: 6 batteries NiMH included. Lifetime approx 6h.
Switch: Integrated
Average Life Time (h): 5000
Total Effect (W): 2.70
Transformer: 9V DC 300mA IP20 Europlug
Lamp Current (mA): 20
Lamp Effect (W): 0.048
Lamp Voltage (V): 2,4V
Voltage: 9V DC
Power Cable Length (cm): 180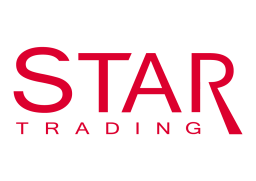 Star Trading is a family-owned company founded in 1985 by Ellinore and Christer Johansson. Star Trading designs, develops, and sells decorative lighting and LED lamps for consumer use.
View all products from this brand