Ski goggles from the American brand Oakley. With the Line Miner model, they have managed to combine the classic cylindrical shape of the lens without compromising on the wide-angle vision. It also sits closer to the face than any other previous Oakley model. The lens technology is called Prizm. Briefly described, Prizm technology works so that the lens filters out "background noise" of light that disturbs vision while the lens enhances the colors you need to see with optimal performance.
Specifications:
Color of strap & frame: Black.
Lens: Prizm Rose.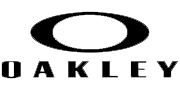 Established in 1975, Oakley is one of the leading brands within sports gear in the world - focusing on product design and performance. Managing around 750 patents - they are known for their lens technology and high performing optics. Top athletes in the world and everyone with an active lifestyle would gladly wear Oakleys innovative products.
View all products from this brand