Create a cozy atmosphere and lots of personality in your interior with a beautiful candle holder. Move from House Doctor is a beautiful candlestick with a sculptural look with room for six candles. The candlestick is made of brass, which gives the candlestick a modern and rigorous touch. Use the candlestick as a beautiful design object on the dining table or in the living room - with or without light.
Specifications:
Material: Brass.
Dimensions: 50x17 cm.
Fits candles with a diameter of 2 cm.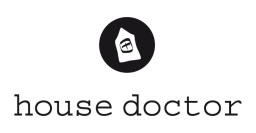 The Danish family business House Doctor was started in 2001 by the creative siblings Rikke Juhl Jensen, Gitte Juhl Capel, and Klaus Juhl Pedersen. In the assortment, you will find products that make your home elegant, inspiring and personal.
View all products from this brand