Electric milk frother from Italian Bialetti equipped with two different whisks for cappuccino and cafe latte. Foams both hot and cold milk. The frother heats up the milk in no time and turns itself off when the milk is ready. Internal non-stick coating that makes it easy to clean.
Specifications:
Holds 115-240 ml.
Material: Stainless steel.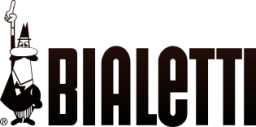 In a small village in Italy, Alfonso Bialetti opened a workshop for the manufacture of aluminum semi-finished products. The company quickly grew to become Alfonso Bialetti & Co. A foundry in Conchiglia: a workshop for the study, design and creation of finished, ready-to-sell products. That was the beginning of the classic coffee makers from Bialetti.
View all products from this brand