Fire blanket in stylish steel box with embossing of the classic Solstickepojken. The fire blanket is recommended as a complement to a fire extinguisher in all homes. It is easy to handle and effectively extinguishes smaller fires, for example in clothes, furniture, the TV or on the stove. Place the fire blanket as centrally as possible in the home, where it can be easily reached wherever you are.
The fire blanket itself is made of fiberglass and can withstand temperatures of up to 500 degrees. The back of the box is provided with clear instructions for use and holes for hanging on the wall. Let the fire blanket become part of the safe home!
Specifications:
Box dimensions: 172x268x48 mm.
Fire blanket dimensions: 120x120 cm.
Care instructions: The blanket should be discarded after use.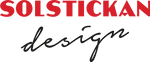 In true Solstickan spirit, Solstickan Design offers modern and popular products with high quality in home and interior design. The idea with Solstickan Design is to preserve and pass on a real Swedish classic and thus support the Solstickan Foundation. Part of the proceeds from the sale goes to the Solstickan Foundation, whose aim is to help children and elderly people in society.
View all products from this brand