Scented candle in a decorative glass container from Voluspa. Saijo Persimmon has a scent of persimmon, nectarine, white jasmine, peach, and currant. Fits perfectly in the bathroom or hallway. Perfect to give as a gift or treat yourself.
Specifications:
60 h burning time.
Made from coconut wax mixture, 100% natural wicks.
Handheld in the USA.
Not tested on animals.
Free from phthalates, parabens, and sulfates.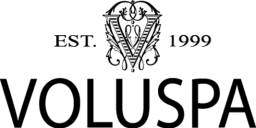 Voluspa presents its unique scents with the help of an elegant and sophisticated design that gives you a nice interior detail in the home and an experience beyond the ordinary. Voluspa was founded in 1999 in California. Voluspa's scented candles are known for their long burning time and the generous scents that are full-bodied and unique.
View all products from this brand