The Easy Carry Outdoor Cooler from Stanley is a practical cooler bag that keeps the contents cold all day. It has room for lunch for two and is suitable for everything from picnics in the park to camping in the forest. Leakproof and easy to carry, the cooler bag features an adjustable bungee system to secure your favorite Stanley bottle to the lid. The Easy Carry Outdoor Cooler is equipped with robust latches and handles.
Specifications:
Practical cooler bag from Stanley.
Keeps contents cold for up to 27 hours.
Has space for lunch for 2 people.
Leak proof.
Easy to carry.
Adjustable bungee system.
Robust latches and handles.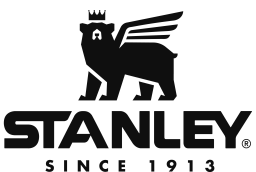 Stanley was founded in 1913 by William Stanley Jr, the inventor of the first thermos made from steel with vacuum insulation. Since then, the thermos has developed from concept to icon, and are nowadays a given companion during workdays, hikes and outdoor life.
View all products from this brand