Hit the trail or hit the road without ever having to hit the brakes to refuel. The double-wall vacuum insulation can keep cold drinks cold for up to 12 hours and can retain iced drinks' temperature for up to 40 hours. Just push the button and taste the difference. The Quick Flip Water Bottle with push-button fits in most cup holders and is the perfect companion for your urban and outdoor adventures. Choose from a full array of colors and sizes so your drink always suits your taste.
Specifications:
0,7 l.
Double-wall vacuum insulation, 18/8 stainless steel.
Quick-flip, push-button lid for easy drinking access.
Packable, leakproof locking lid.
Two-stage lid for easy cleaning and adding ice.
Car-cup compatible.
Dishwasher safe.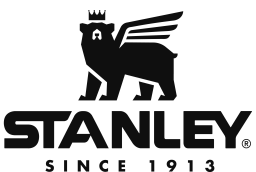 Stanley was founded in 1913 by William Stanley Jr, the inventor of the first thermos made from steel with vacuum insulation. Since then, the thermos has developed from concept to icon, and are nowadays a given companion during workdays, hikes and outdoor life.
View all products from this brand