For those who love freshly brewed coffee! This fits just as well at home on the kitchen counter as on a trip in the woods and fields. Whether you're a connoisseur or just really into coffee, it's never been easier to impress. Measure out your favorite coffee, add hot water and wait 2-3 minutes for a lovely steamy result. It is easy to use and fits most Stanley thermos cups and thermoses with an opening larger than 62 mm. With its 4 internal measuring marks 0.25ml - 0.35ml - 0.47ml - 0.6ml, you get the right amount with each cup. It has an Easy-clean stainless filter, so you don't have to think about extra filters or difficult cleaning after use. It can be easily cleaned by rinsing or putting it in the dishwasher without worrying. Of course completely without BPA.
Specifications:
• Weight: 300g.
• Dimensions: 128 H x 109 W x 120 L mm.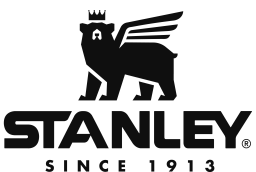 Stanley was founded in 1913 by William Stanley Jr, the inventor of the first thermos made from steel with vacuum insulation. Since then, the thermos has developed from concept to icon, and are nowadays a given companion during workdays, hikes and outdoor life.
View all products from this brand