This cooking set for 2 people contains 6 parts. Enjoy a hot meal by the fire or from the storm kitchen. The kettle holds 1L and has a fixed folding handle that makes cooking safe by the fire and when serving. The cooking set contains 2 bowls and 2 sporks. The boiler holds a gas tank, so it is both space-saving and easy to pack in the bag.
Specifications:
Weight: 440g.
Dimensions: 113 H x 132 W x 137 L mm.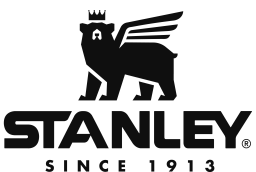 Stanley was founded in 1913 by William Stanley Jr, the inventor of the first thermos made from steel with vacuum insulation. Since then, the thermos has developed from concept to icon, and are nowadays a given companion during workdays, hikes and outdoor life.
View all products from this brand