Ooni Fyra 12 is a high-quality pizza oven in the Ooni collection. The Ooni Fyra 12 is designed to be able to maintain a high and even heat so that you can easily cook pizzas in your own home with an easy-to-use pizza oven. The innovative pellet holder dispenses pellets easily so that the heat does not decrease or become too uneven. Ooni Fyra heats up quickly and is ready to deliver freshly baked Neapolitan pizzas after 15 minutes. Reach temperatures up to 500°C and cook pizzas quickly and smoothly in 60 seconds on the hot stone surface.
Ooni Fyra 12 weighs only 10 kg, which makes it great to take with you when you travel or light as a feather if you need to move it. You can easily fold the fold-out legs on which the pizza oven stands to make it smaller.
Specifications:
Fuel: Wood pellets.
Maximum size of pizza: 30 cm diameter.
Maximum temperature: 550°C.
Weight: 10 kg.
Width: 39 (opening 33.8) cm.
Depth: 57 cm.
Height: 72 (inside 10.5 opening 9.5) cm.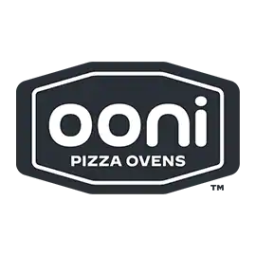 Ooni has revolutionized the market for wood-burning pizza ovens in a short time. Before ooni, there were only big, heavy and stationary pizza ovens that you couldn't take with you. The founder of Ooni, the Finn Kristian Tapaninaho, wanted differently. Kristian wanted to make a pizza oven that was cheap, efficient and portable and started sketching a prototype that later became Ooni.
View all products from this brand