Ooni Karu is a revolutionary wood-burning pizza oven that weighs only 12 kg.
With Ooni Karu, you can fire with wood, coal or LPG (with Ooni gas burner as an accessory).
It has been equipped with an adjustable air flow in the chimney so that you can control the temperature and operate the oven for perfect results. Furthermore, Ooni Karu is made with a stainless steel casing and 20 mm ceramic insulation, which together with a well-insulated oven door means that the oven is not so sensitive to weather and wind.
The baking stone has been upgraded to 15 mm thickness and is made of cordiorite stone. Karu is agile like a Koda, flexible like an Ooni 3 but is wood-fired like the Ooni Pro. A hybrid of the different ovens so if you are considering gas or wood, choose a Karu.
Specifications:
Fuel: Wood, coal, gas (gas burners can be purchased as accessories).
Maximum size of pizza: 30 cm diameter.
Maximum temperature: 550°C.
Weight: 12 kg.
Width: 40 (opening 33.5) cm.
Depth: 67 cm.
Height: 73 (inside 12.5, opening 9) cm.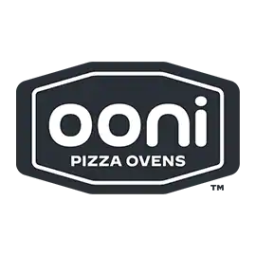 Ooni has revolutionized the market for wood-burning pizza ovens in a short time. Before ooni, there were only big, heavy and stationary pizza ovens that you couldn't take with you. The founder of Ooni, the Finn Kristian Tapaninaho, wanted differently. Kristian wanted to make a pizza oven that was cheap, efficient and portable and started sketching a prototype that later became Ooni.
View all products from this brand