Gray lantern in imitation wood plastic. The lantern is powered by solar cells and has 1 LED light source with a nice warm white glow. Beautiful decoration to have in the garden that charges itself with the help of the sun's rays.
Specifications:
Dimensions: W18 x H33 x D18 cm.
Light source included: Yes.
Type of light source: LED.
Base: Not replaceable.
Battery information: 1 battery AArechargeableNiMH included. Lifetime approx. 6h.
Total power (W): 0.03.
Lamp amperage (mA): 10.
Lamp Power (W): 0.031.
Lamp Voltage (V): 3.1V.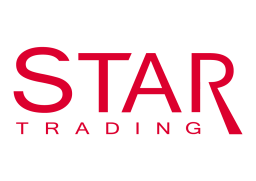 Star Trading is a family-owned company founded in 1985 by Ellinore and Christer Johansson. Star Trading designs, develops, and sells decorative lighting and LED lamps for consumer use.
View all products from this brand