Graphit coloured pathlight that will light up with 30 Lumen during nighttime.
Colour: Graphite.
Light Source Color: Warm white.
Width/length (cm): 21.00.
Height (cm): 60.00.
Depth (cm): 21.00.
Area Of Use: Outdoor.
Number of Lamps: 1.
Number of LEDs per Lamp: 2.
Lightsource Included: Yes.
Light Source Type: LED.
Cap/Socket: Non-replacable.
Battery Info: 2 batteries AA rechargeable NiMH included. Lifetime approx 5h.
Sensor: Twilight.
Switch: No.
Luminous Flux (lm): 30.
Average Life Time (h): 10000.
Total Effect (W): 0.30.
Lamp Current (mA): 10.
Lamp Effect (W): 0.03.
Lamp Voltage (V): 3V.
Voltage: 2,4V DC.
IP Class: IP44.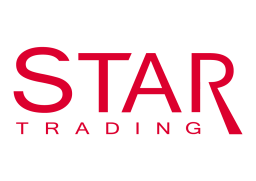 Star Trading is a family-owned company founded in 1985 by Ellinore and Christer Johansson. Star Trading designs, develops, and sells decorative lighting and LED lamps for consumer use.
View all products from this brand