Of course, you can use this watering can to water the flowers in your home or garden, but it is also perfect as a decorative item next to a large, green plant. The watering can is named Water from House Doctor.
It measures 36 cm in length, 13,5 cm in width, 25 cm in height and is made of iron and zinc. The watering can has a beautiful, black polished colour which makes it fit perfectly into any home – regardless of style and arrangement. Holds two liters.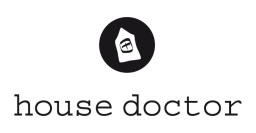 The Danish family business House Doctor was started in 2001 by the creative siblings Rikke Juhl Jensen, Gitte Juhl Capel, and Klaus Juhl Pedersen. In the assortment, you will find products that make your home elegant, inspiring and personal.
View all products from this brand