Perfect for camping, fishing, hiking or wherever your momma's home cooking can't follow. Pour out steaming hot bowls of soup or chili hours after you packed it, never once worrying about leaks. Or maybe ice-cold gazpacho, if that's what you're into. Keeps your food hot or cold for 15 hours.
18/8 stainless steel.
BPA-free.
Double-wall vacuum insulation.
Leakproof + packable.
Insulated lid doubles as cup.
Dishwasher safe.
Weight: 1 036 g.
Dimensions: W109 x H266 mm.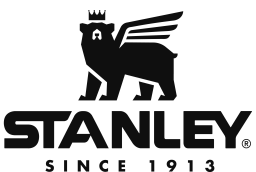 Stanley was founded in 1913 by William Stanley Jr, the inventor of the first thermos made from steel with vacuum insulation. Since then, the thermos has developed from concept to icon, and are nowadays a given companion during workdays, hikes and outdoor life.
View all products from this brand