Oakley Flight Deck Snow is the latest addition from Oakley that both gives you superb visibility, keeps the fog away, and also gives you maximum comfort throughout the day.
A model with a wide field of view, the slightly groundbreaking design with frameless technology ensures that the snow easy flows off the lens and also provides unbeatable ventilation and fantastic wide-angle vision. Extra-wide strap with silicone on the inside guarantees that the glasses fit optimally on both helmet and hat.
PRIZM ™ is a revolutionary lens technology that fine-tunes the vision for specific sports environments.
Flight Deck has absolute top-class UV protection that filters out all UVA/UVB/UVC and harmful blue light.
Flexible O Matter chassis that adapts to the face for maximum comfort, even in extreme cold.
Oversize 50 mm wide adjustable strap with silicone lining for a versatile and secure fit
Unisex
Easy to change the lens
Fits medium and large heads
Front color: Black
Lens color: Prizm snow torch iridium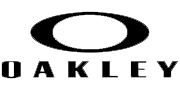 Established in 1975, Oakley is one of the leading brands within sports gear in the world - focusing on product design and performance. Managing around 750 patents - they are known for their lens technology and high performing optics. Top athletes in the world and everyone with an active lifestyle would gladly wear Oakleys innovative products.
View all products from this brand