Jawbreaker are the ultimate sports glasses.
They are made of a special Prizm glass which is a pioneering lens technology from Oakley. The light is filtered and adapts to different activities and environments. Prizm glasses let through several colors without letting in more light. This technology ensures clear visibility and sharper contrasts and thus a more detailed picture of the surroundings. It increases performance and safety and you get a clearer overview of any obstacles no matter what terrain you are in.
Oakley's Three-Point Fit makes the glasses fit well and comfortably. This function eliminates pressure points that classic glasses have.
Protects against all UV radiation including UVA, UVB, and UVC radiation.
Specification:
Size: 31 mm
Bridge Width: 131 mm
Lens Height: 53,6 mm
Temple Arm Length: 121 mm
Front color: Black
Lens color: Prizm road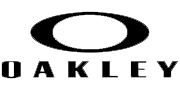 Established in 1975, Oakley is one of the leading brands within sports gear in the world - focusing on product design and performance. Managing around 750 patents - they are known for their lens technology and high performing optics. Top athletes in the world and everyone with an active lifestyle would gladly wear Oakleys innovative products.
View all products from this brand