Stylish cutting board made of dark Brazilian walnut. Handwash only.
Dimensions: L26 x W42 x D1,5 cm.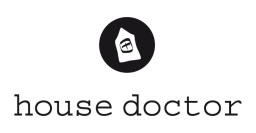 The Danish family business House Doctor was started in 2001 by the creative siblings Rikke Juhl Jensen, Gitte Juhl Capel, and Klaus Juhl Pedersen. In the assortment, you will find products that make your home elegant, inspiring and personal.
View all products from this brand