The Mensura kitchen scale with LED display weighs products up to 10 kg/22 lb with a sensitivity of 1 gram/0.1 oz. The bowl is made of ABS, holds 300 ml and functions as a lid when the scale is not in use. Powered by 3 x AAA batteries (not included).
Specifications:
Material: ABS.
Dimensions: L 16.5 cm, W 20.3 cm, H 3.5 cm.
Color: Black.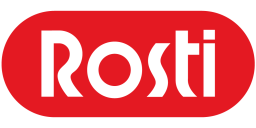 Rosti Mepal has Scandinavian roots as Rosti was originally a Danish company, founded in 1944. The Dutch Mepal was founded by Egon Wolff in 1950. Rosti Mepal is known for its high quality, excellent design and functionality and that they stay up-to-date in its range.
View all products from this brand