Invite nature into your home with this nice basket set from House Doctor. The set is called Chaka and consists of three nice baskets made of 99% rattan and 1% bamboo. The baskets give your decor a nice touch of summer. The bright and natural material creates coziness and warmth. Use the baskets as an aesthetic storage solution for small items, scarves, and toys.
Specifications:
Material: Rattan, bamboo.
Dimensions: small 22x22 cm, medium 26x26 cm, large 30x30 cm.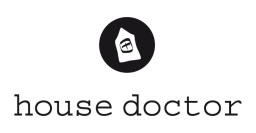 The Danish family business House Doctor was started in 2001 by the creative siblings Rikke Juhl Jensen, Gitte Juhl Capel, and Klaus Juhl Pedersen. In the assortment, you will find products that make your home elegant, inspiring and personal.
View all products from this brand