Oakley Split Shot is a stylish model for water sports and with a removable senile cord. The sunglasses have a frame in light and durable O Matter and details in Unobtanium rubber at the nose that keep the glasses in place no matter what you do and provide the best possible grip even when you sweat or get wet.
Suits you with a medium to large face. Polarized lenses remove almost all reflected light and are ideal for driving or use in water and snow.
Specifications:
Size 64.
All-day durability and comfort from lightweight O Matter frame material.
Comfort and performance that keeps the lenses in precise optical alignment.
Frame suitable for medium to large faces.
Prizm lenses enhance color, contrast and detail for an optimized experience.
Plutonite lens material offers top UV protection filtering 100% of all UVA, UVB up to 400nm and some harmful blue light.
HDO optics for crystal clear vision and impact resistance.
Includes water resistant goggle case with retaining clip.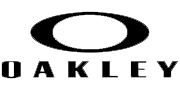 Established in 1975, Oakley is one of the leading brands within sports gear in the world - focusing on product design and performance. Managing around 750 patents - they are known for their lens technology and high performing optics. Top athletes in the world and everyone with an active lifestyle would gladly wear Oakleys innovative products.
View all products from this brand