Jawbreaker are the ultimate sports glasses.
They are made of a special Prizm glass which is a pioneering lens technology from Oakley. The light is filtered and adapts to different activities and environments. Prizm glasses let through several colors without letting in more light. This technology ensures clear visibility and sharper contrasts and thus a more detailed picture of the surroundings. It increases performance and safety and you get a clearer overview of any obstacles no matter what terrain you are in.
Oakley's Three-Point Fit makes the glasses fit well and comfortably. This function eliminates pressure points that classic glasses have.
Protects against all UV radiation including UVA, UVB, and UVC radiation.
Specification:
Size: 31 mm
Bridge Width: 131 mm
Lens Height: 53,6 mm
Temple Arm Length: 121 mm
Front color: Black
Lens color: Prizm road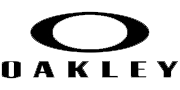 Oakley er den største og mest anerkjente produsenten av sportsbriller og goggles. De har alltid sett bort fra konvensjonelle ideer, og i stedet fokusert på innovasjon, perfeksjon og unikhet i sine produkter. Med over 700 patenter, har Oakley i dag noen av verdens beste produkter.
Gå til varemerke